Quality is life of the enterprise.
We have seen the product quality as life since our company established. High-quality products will bring us confidence and endless develop space. We gradually improve the quality management system to achieve the requirements of world-class manufacturers, and develop together.
We begin to take the internal implementation of ISO9001: 2000 standard at the end of 2003, and achieved the ISO9001 certification in 2005 after a year of hard work, and identified as a high-tech enterprise by the Dalian Science and Technology Bureau in the same year.
We have focused on the protection of the environment since 2004, and passed the certification of Canon, enhanced the environmental awareness. We achieved the ISO14001: 2004 certification in early 2008.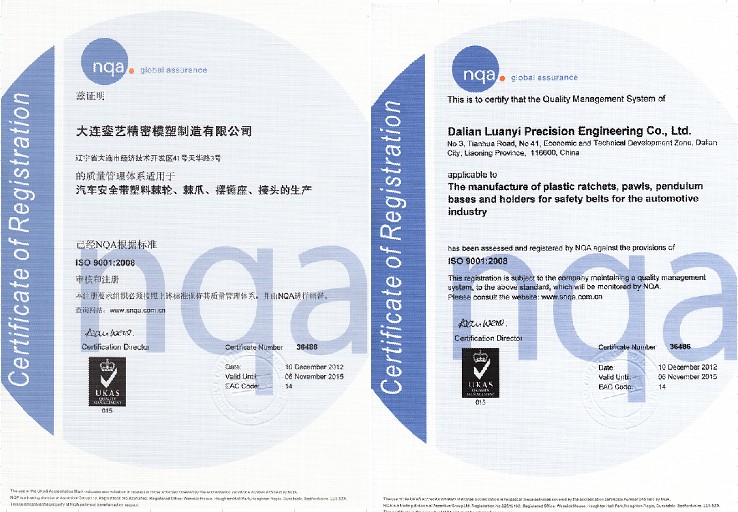 With the growth of our company, our business direction is also growing, and the ISO9001 management system can no longer meet the requirements of the automobile production. So we have tried to run the TS16949: 2009 standard since the end of 2010, Leadership and employees had a more clear understanding of TS16949 after training , We achieved the TS16949: 2009 certification at the end of 2011, which marks we raise to the next level of product quality requirements.
We never consider that owning a certification means having a perfect system. However, it makes us know more clearly that system standard is important to the quality. We'll do better and better.
High-tech Enterprise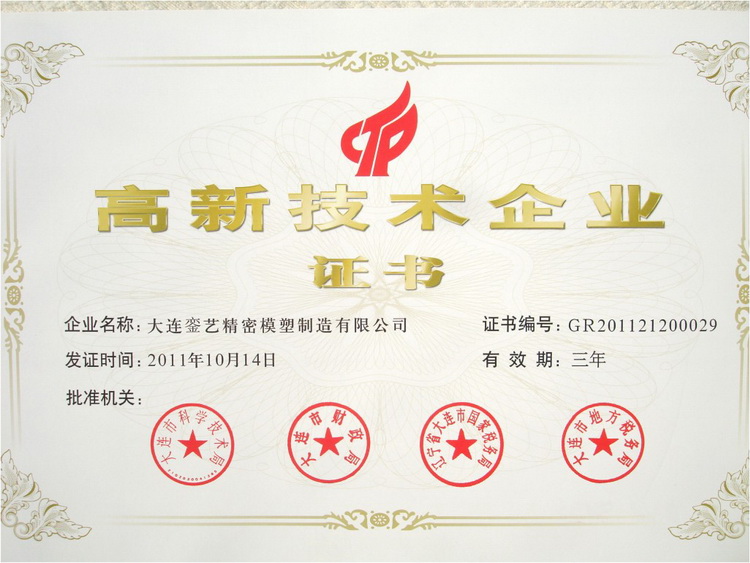 High-tech Enterprise of Jinzhou Development Area